Vi Simpson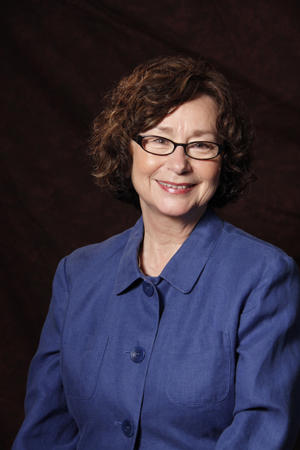 As one of Indiana's most effective and respected leaders, State Senator Vi Simpson has spent her career working, in a bipartisan manner, for causes that matter most to Hoosiers.
During her time in the Senate, Simpson has fought to restructure the state's economic development efforts to create a more favorable business climate that will grow new jobs. She has also backed legislation that supports small businesses and ensures workers can more effectively compete in the global marketplace. Simpson has been a tireless advocate for improving Indiana's public schools and universities, recognizing that an educated workforce is crucial to the future economic success of the state.
Simpson has also worked to make health care more affordable and accessible for all Hoosiers. She partnered with the current administration to provide health insurance for the uninsured and make insurance more affordable for small businesses.
First elected to the Senate in 1984, Simpson was chosen as the Democrat leader by the Senate Democrat Caucus in 2008 – she was the first female legislative leader in the state's history. Simpson previously served two years as Assistant Democrat Leader from 2006 to 2008.
In addition to her leadership duties, she serves on the Senate Health and Provider Services Committee and the Senate Insurance and Financial Institutions Committee. As Senate Democratic Leader, Simpson serves as the ranking minority member of the Senate Rules and Legislative Procedure Committee.
Widely regarded as a leader on state finance issues, Simpson helped to craft many state budgets. She served as her caucus' representative on the State Budget Committee from 1998 to 2007. She was the first woman to serve on and chair that powerful committee.
In 2011, Simpson was elected President-elect of the National Conference of Insurance Legislators which serves as a resource to legislators on complex insurance issues. She has also been appointed to serve on the Legislative Effectiveness Committee of the National Conference of State Legislatures, a bipartisan organization that serves the legislators and staffs of the nation's 50 states, its commonwealths and territories.
Among her many legislative accomplishments is authoring legislation that created Indiana's Children's Health Insurance Program (CHIP), which has become a national model for delivering cost-effective health services to uninsured children. She is also credited with creating national award winning legislation dealing with voluntary environmental cleanups. In 2002, Simpson and her Democrat colleagues initiated the debate on tax restructuring and property tax reform which led to the passage of historic legislation that revamped the state's entire tax code.
She has received a variety of state and national awards and honors for her work. Most recently, she was awarded the 2010 Indiana Women of Achievement Award by the Ball State University College of Sciences and Humanities for her accomplishments through legislative leadership. In 2009 she received the Friend of Children Award by IARCCA, a statewide association of agencies serving children and families, in honor of her many years of work to make life better for Hoosier children.
In 2009 she was the recipient of the Indiana Chamber of Commerce's Small Business Champion Award, which recognizes legislators who support efforts for small business advocacy and growth. She has also been named "Legislator of the Year" by the State Employees Association, the Indiana Library Federation, the Indiana Wildlife Federation, Indiana ARC, and numerous other organizations.
On the national level, Simpson has been honored with the Distinguished Legislator Award by the National Alliance for the Mentally Ill, the National Legislator of the Year by the American Academy of Physicians, and in 2005, the American Medical Association awarded Simpson its highest honor, the Dr. Nathan Davis Award for Outstanding Government Service. She also serves as a member of the Indianapolis Museum of Art's Government Relations Committee.
Simpson, who served as Monroe County Auditor before joining the Indiana General Assembly, received her law degree from Indiana University School of Law. She has two adult children and four grandchildren. She resides in Richland Township with her husband, former state senator Bill McCarty.